Join Us for Our Grand Opening and More!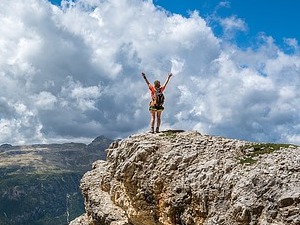 At Trailhead Family Chiropractic, we couldn't be more excited for the upcoming opening of our chiropractic practice…and we hope you'll join us for a few exciting events along the way!
We hope to act as your go-to for natural health and wellness, which is why we're proud to offer events in the coming weeks and months that we think you'll love.
February: Unraveling Neurodevelopmental and Behavioral Disorders
In February, we'll be holding a special discussion on Neurodevelopmental and Behavioral Disorders. The event is entirely free to attend and is scheduled to take place at Co-working Connection in Murrieta on February 13th from 6:30 – 8:00 PM.
Let us know if you can make it by giving us a call to RSVP!
March: Live Seminar—The Gut-Brain Connection
In March, we invite you to join us for a free, live seminar where we'll discuss the important connection between your gut and brain. This will take place at the Murrieta Library on March 13th from 6:30 – 8:00 PM.
April: Grand Opening Party!
We're thrilled to invite you to our upcoming grand opening party in April—the event will include free food, music, games for kids, networking, vendors and special one-day only discounts on our services. Join us from 4:00 – 7:00 PM on [DATE]—you can RSVP on our Facebook event HERE.
We can't wait to see your friendly face around our practice!