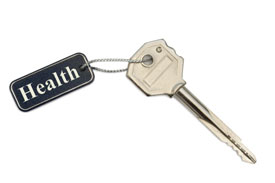 At Trailhead Family Chiropractic, we want you to understand that we're your partner in natural health, which means we want the best for you and your family! This means visiting a chiropractor for regular care—not just when you're in pain.
Why? Check out these five reasons to consider regular care with our practice!
Long lasting results. Think of your body as a car. You don't wait until it breaks down to get an oil change, right? Instead of visiting us when you're in pain, consider regular care just like you do for your car—this helps your body run smoother, longer.
Improved brain-body connection. Because chiropractic works to balance your nervous system and allow for free-flowing signals within the body, it clears up interferences along the way. This allows your organs to communicate with one another better.
Better flexibility. Regular care helps your joints and muscles move how they were meant to.
Less stress. Focused and specific chiropractic adjustments can help your body better accommodate stress, meaning it's less taxing on your system!
It feels good. Need a break? Want to relax? You can do that at our practice. Patients often love coming in for regular adjustments because they love how it makes them feel!
Ready for an appointment? Give us a call!