Meet Dr. Loren Moore
Say Hello to Dr. Moore!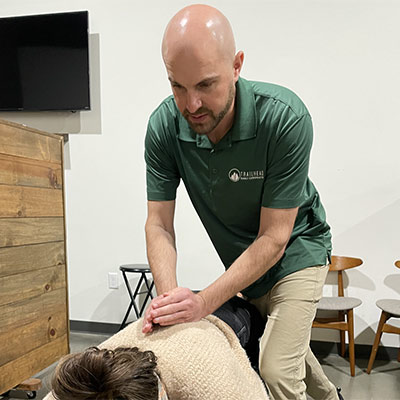 The greatest joy of my life comes from being able to serve others in a healing capacity.
Having the honor of providing others with life-changing care at Trailhead Family Chiropractic is the spark that jolts me out of bed every day. Chiropractic is the most fun, efficient, and fastest tool to accomplish that dream.
My personal passion for chiropractic was birthed from a wrist injury that no other doctor could help. I suffered every day for months; it wasn't until my chiropractor adjusted it that I got both immediate and sustained relief.
CHIROPRACTIC CARE »

Outside the Office
When I'm not at the office, you're likely to find me at your local theater, exploring a hiking trail, body-surfing at the beach, or perfecting my shot on an archery range.
Get Started Today
We take total delight in seeing our patients living lives of abundant health. Contact our office today, we're open late for your convenience!

Dr. Loren Moore | (951) 698-4848